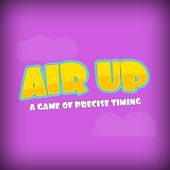 Developer:
Sight and Sound Games
December 08, 2020
(7 months ago)
Description of Air Up!
Air Up is a fast paced, addicting game of precise timing. The goal is simple - tap the screen to stop the bar at the right time. Miss by either being too soon or too late and you will lose a life!